Around Town
Savor The Napa Valley Lifestyle
Located at the exclusive north end of Yountville, the Napa Valley Lodge puts guests just steps away from some of the most renowned restaurants and tasting rooms in the world, including the iconic French Laundry Restaurant (.2 miles), Bouchon (.4 miles) and 13 tasting rooms. The prestigious Silverado Vineyards (3.2 miles) and Stag's Leap Cellars (3.9 miles) are among the 500+ wineries within an easy drive of Yountville, Napa Valley's undisputed culinary capital thanks to its high concentration of Michelin Star restaurants -- more than any town, per capita, in the world.
While you'll find much to see and explore in Napa Valley, which stretches 30 miles long and five miles wide, we'd be remiss if we didn't share some of our favorite only-in-Yountville attractions and experiences.
The One Minute Walk
Navigate the neighborhood on foot with our One Minute Walk Map. Discover the top local spots to grab a bite, uncork a bottle, or shop for anything from fashion accessories to home décor.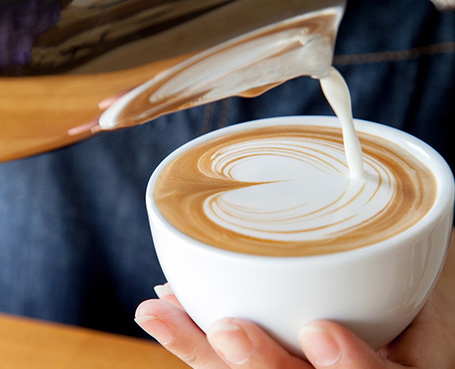 Wake-Up Call
In addition to the Lodge's complimentary breakfast featuring locally roasted Peerless coffee and espresso, there are a number of other great ways to start your day in Yountville. The Southside coffee house just across the street serves excellent breakfast with fresh-baked pastries and Wrecking Ball Coffee from San Francisco. Thomas Keller's Bouchon Bakery prepares world renowned pastries and baked goods, as well as organic Equator Estate Coffee from Marin. The Mini Model Bakery serves its famous English muffins and coffee from Stumptown Coffee Roasters.
Pack A Picnic
The Yountville Deli and Oakville Grocery offer a variety of gourmet offerings so you can pack a perfect on-the-go picnic lunch. If you're looking for sweet treats, Kollar Chocolates in Yountville welcomes you to watch and learn about quality handmade chocolate with extraordinary detail through a glass show kitchen.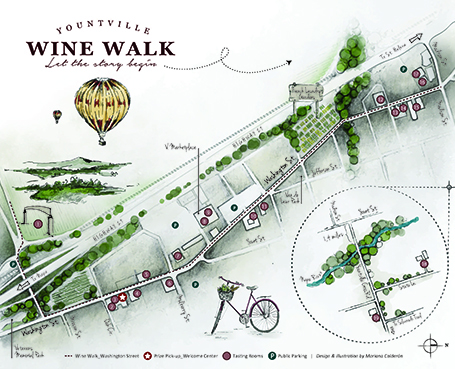 The Yountville Wine Walk
With over 16 tasting rooms to choose from you can now enjoy wine tasting all within walking distance from your Napa Valley Lodge room. Please inquire at the Front Desk for special guest passes for tastings.
707.944.2468 | reservations@napavalleylodge.com
Learn More | View Map | Watch Video
Napa Valley Wine Train
Though not an exclusively Yountville experience, the Wine Train passes through town on its relaxing three-hour, thirty-six mile journey from Napa to St. Helena and back. Enjoy lunch or dinner inside a fully restored 1915-1917 Pullman Dining Car or 1952 Vista Dome car as you pass the Valley's vineyards and wineries. View site.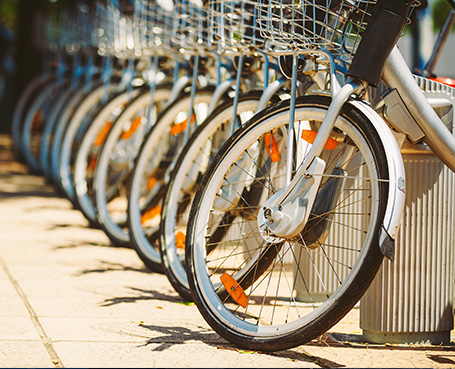 Rent A Bicycle
Conveniently located down the street from the Lodge, Napa Valley Bike Tours & Rentals offers several guided tours or their staff can fit you with the perfect bicycle so you can explore on your own. View bike trail map.
Spa Indulgence
Enjoy a relaxing couple's massage in the Lodge's spa treatment room or in the comfort of your guestroom. A variety of facials are also available. To make a spa reservation, please call (888) 944-3545.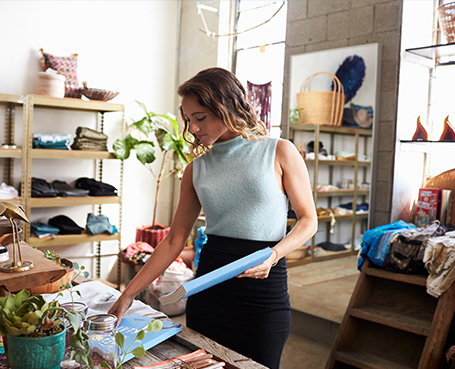 Shopping
Tucked within historic Groezinger Winery built in 1870, V Marketplace in downtown Yountville has a variety of boutique shops featuring items for the home, as well as clothing, gifts, and wine tastings.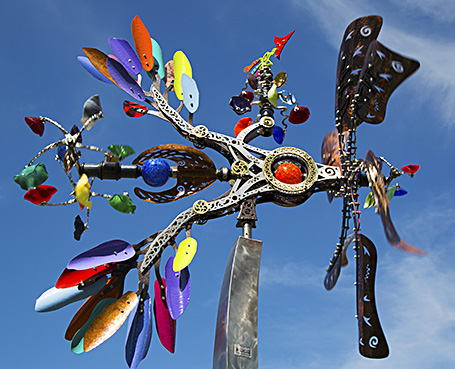 Yountville Art Walk
Take a walk through Yountville and admire more than 30 outdoor sculptures and browse the several fine art galleries in town. Click here to explore the Art Walk with a guided audio tour.
Golf
An enjoyable 9-hole golfing experience, the Vintner's Golf Club in Yountville was recently voted the best up-valley golf course by Napa Sonoma Magazine and is recognized as having the best greens in the area.
Sign Up for Specials
Napa Valley Lodge collects personal information from consumers. You can learn more about what personal information is collected and how it is used by viewing Napa Valley Lodge's privacy policy at: https://www.napavalleylodge.com/privacy-policy