A Family-Owned
Yountville
Original
Welcome to Napa Valley Lodge
With a coveted Yountville location and in the heart of Napa Valley, we welcome you to an idyllic wine country retreat with complimentary amenities and thoughtful service. Adjacent to renowned vineyards, the Lodge is just steps away from the wine country's finest restaurants and wine tasting rooms. Whether you come to discover Napa's next cult winery, experience the region's culinary excellence, or to just unwind by the pool, you will be well cared for at the Napa Valley Lodge. Known for customizing experiences, our well connected concierge team will be delighted to serve up intimate experiences that are off the beaten path.
All the Extras Without the Extra
Complimentary continental breakfast buffet*
Complimentary parking & WiFi
Complimentary wine tasting Thursday & Friday*
Coffee, tea & fresh cookies
Bikes, bocce ball, & firepits
Walking distance to wine tasting rooms & shopping
*These services and amenities are currently adjusted or unavailable due to concerns about providing a safe and healthy stay for all guests. We will continue to update this information as we are able to reintroduce amenities and services. Please click here to learn more about specific adjustments you can expect during your stay.
Gorgeous Property and Fun Stay
"We absolutely loved this hotel, from the incredibly nice front desk staff to the gorgeous fireplace/firepit areas to relax. Our room was beautiful and we loved our daily breakfast/lattes. Fresh baked cookies and coffee were in the lobby and we used their rental bikes to explore Yountville. It was supposedly renovated about a year ago and it shows. Stunning and perfect."
- lflatauer
May 3, 2021
Vacation
"Napa lodge was in a great location. We upgraded our room overlooking the vines.Room needs upgrading for price. Dresser draw wouldn't stay closed. All in all it was very nice but not worth $850 per night on weekends."
- mghaggs
May 2, 2021
Truly Wonderful Gem in Yountville
"We LOVED our stay at the Napa Valley Lodge. Tristin & Vianelly are so kind & helpful from the first phone call throughout our entire stay. Kindness runs through the entire Napa Valley lodge family from our lovely room, those who cared for our room, the grounds, our meals! We were upgraded to the most lovely room & felt so cared for! The soul and beauty of the Napa Valley Lodge make it a gem in Yo..."
- suzyh28
April 27, 2021
Wonderful hotel and great staff!
"We had a great experience here. The staff was wonderful, the property is beautiful and the rooms are clean, spacious and have great views. I am a nursing mother who was pumping on this vacation and they were able to store my milk at the front desk. I always felt a little awkward going there and giving them my milk bags but they were always so gracious and acted like it was a totally normal thing ..."
- kellyadambatt
April 27, 2021
Beautiful hotel
"We have stayed here before. We love the location and how quiet it is. The value is superb. The staff is always friendly. I love how quiet and dark the room is at night. The quality of the towels is great as well."
- elkeeler1013
April 24, 2021
Reasons to Stay
Tucked among the vineyards, we're a short walk from downtown Yountville
1 | A coveted Yountville location & vineyard setting
All the extra touches of a four-star experience-without a resort fee.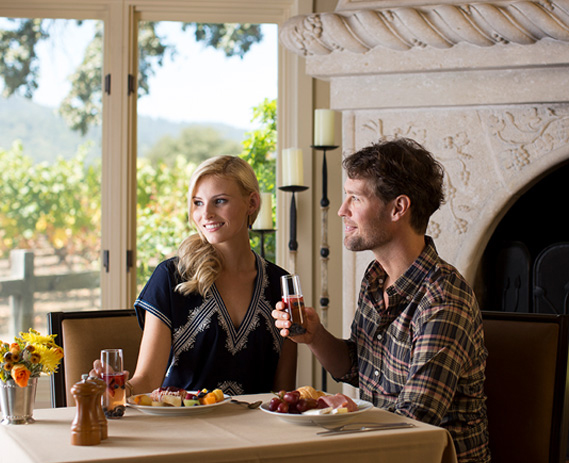 2 | All the extras, without the extra
Our well-connected concierge & lodge team serve up memorable experiences
3 | Customized experiences
Our guest rooms offer private verandas and thoughtful amenities
4 | Residential atmosphere & amenities
Locally owned, we offer an unpretentious, warm and inviting atmosphere
5 | Locally owned & operated
We pride ourselves on building lasting one-on-one relationships with our guests
6 | Guest connections
Learn More
Featured Special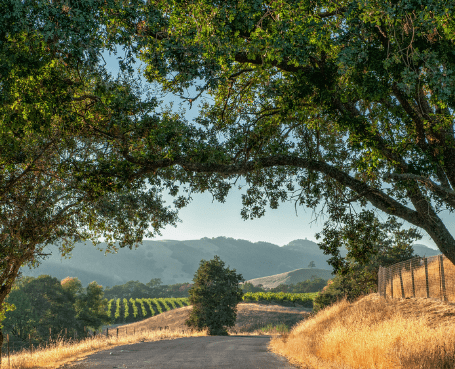 Book Early & Save
Plan your trip at least 30 days in advance and enjoy savings up to 10% off.
**Blackout dates may apply
Learn More
our yountville favorites
Find the perfect place to plan a romantic dinner, go wine tasting, or pick up goodies and gifts. Our neighborhood map lets you in on our favorite places to drink, dine, and shop.
French Laundry -
5 min. walk
Hope and Grace Wines -
8 min. walk
Bouchon Bakery -
9 min. walk
V Marketplace -
10 min. walk
View Map
Sign Up for Specials
Napa Valley Lodge collects personal information from consumers. You can learn more about what personal information is collected and how it is used by viewing Napa Valley Lodge's privacy policy at: https://www.napavalleylodge.com/privacy-policy