A Family-Owned
Yountville
Original
Welcome to Napa Valley Lodge
With a coveted Yountville location and in the heart of Napa Valley, we welcome you to an idyllic wine country retreat with complimentary amenities and thoughtful service. Adjacent to renowned vineyards, the Lodge is just steps away from the wine country's finest restaurants and wine tasting rooms. Whether you come to discover Napa's next cult winery, experience the region's culinary excellence, or to just unwind by the pool, you will be well cared for at the Napa Valley Lodge. Known for customizing experiences, our well connected concierge team will be delighted to serve up intimate experiences that are off the beaten path.
All the Extras Without the Extra
Complimentary continental breakfast buffet
Complimentary parking & WiFi
Complimentary wine tasting Thursday & Friday
Coffee, tea & fresh cookies
Bikes, bocce ball, & firepits
Walking distance to wine tasting rooms & shopping
Tranquility base here
"beautiful property tucked into Yountville between Napa and St Helena. its peaceful. the rooms are all renovated and modern with a flare for the comfort. They are very willing to help you plan your day or just relax. reminder that Covid necessitates reservations for all tastings at the Vineyard."
- MrLeeL
June 22, 2020
A blissful over-nighter...
"We decided to spend the night since we were attending a Spring pick-up event at a local winery. Have stayed here in the past & since the location was perfect, we elected to try it out again. Was very aware from the beginning that they are doing renovation work & they went out of their way to make sure we had a comfortable room that met our needs long before our arrival. Our room was one of the rec..."
- 143SFO
March 12, 2020
Loved the weeknight stay
"I would never have been able to afford this hotel on a weekend during high season - however, we got a great deal for a mid week stay - it was worth it! Really nice rooms and wonderful patio and views. We had relatives that lived in Yountville so we were spoiled for years staying with them. From the hotel you can also grab a wonderful breakfast at Southside in front of Stewart tasting room."
- Kat M
March 11, 2020
Great Central Napa Valley Location
"Within walking distance to many good restaurants and tasting rooms. The hotel staff seemed committed to make our stay a nice as possible! Current construction made for limited parking, but did not bother us. Even the construction crew was friendly."
- Kristin Z
March 6, 2020
OUTSTANDING
"The family loved this Lodge, everything was perfect from checking in to leaving, would really recommend Napa Valley Lodge. Friendly and Helpful staff, excellent check in, welcomed with drinks and coffee and tea and eats, Room amazing!!! Breakfast was unreal. Thank you"
- dwickh646712
January 15, 2020
Reasons to Stay
Tucked among the vineyards, we're a short walk from downtown Yountville
1 | A coveted Yountville location & vineyard setting
All the extra touches of a four-star experience-without a resort fee.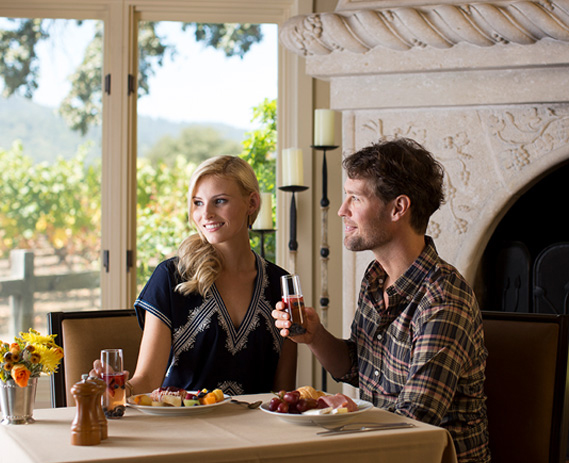 2 | All the extras, without the extra
Our well-connected concierge & lodge team serve up memorable experiences
3 | Customized experiences
Our guest rooms offer private verandas and thoughtful amenities
4 | Residential atmosphere & amenities
Locally owned, we offer an unpretentious, warm and inviting atmosphere
5 | Locally owned & operated
We pride ourselves on building lasting one-on-one relationships with our guests
6 | Guest connections
Learn More
Featured Special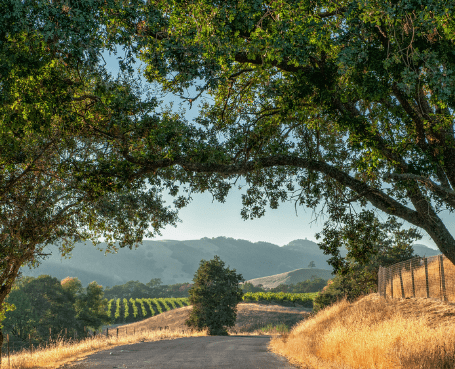 Explore Your Own Backyard
There is no better time to take to the road and breathe in the fresh California summer air. We've partnered with our neighbor, the famous Kelly's Filling Station and Wine Shop, to include a $50 gift card when you book this package.
Learn More
our yountville favorites
Find the perfect place to plan a romantic dinner, go wine tasting, or pick up goodies and gifts. Our neighborhood map lets you in on our favorite places to drink, dine, and shop.
French Laundry -
5 min. walk
Hope and Grace Wines -
8 min. walk
Bouchon Bakery -
9 min. walk
V Marketplace -
10 min. walk
View Map
Sign Up for Specials
Napa Valley Lodge collects personal information from consumers. You can learn more about what personal information is collected and how it is used by viewing Napa Valley Lodge's privacy policy at: https://www.napavalleylodge.com/privacy-policy