A Family-Owned
Yountville
Original
Welcome to Napa Valley Lodge
With a coveted Yountville location and in the heart of Napa Valley, we welcome you to an idyllic wine country retreat with complimentary amenities and thoughtful service. Adjacent to renowned vineyards, the Lodge is just steps away from the wine country's finest restaurants and wine tasting rooms. Whether you come to discover Napa's next cult winery, experience the region's culinary excellence, or to just unwind by the pool, you will be well cared for at the Napa Valley Lodge. Known for customizing experiences, our well connected concierge team will be delighted to serve up intimate experiences that are off the beaten path.
All the Extras Without the Extra
Complimentary continental breakfast*
Complimentary parking & WiFi
Coffee, tea & fresh cookies
Bikes, bocce ball, & firepits
Walking distance to wine tasting rooms & shopping
*These services and amenities are currently adjusted or unavailable due to concerns about providing a safe and healthy stay for all guests. We will continue to update this information as we are able to reintroduce amenities and services. Please click here to learn more about specific adjustments you can expect during your stay.
Napa Trip
"Outstanding hotel! All of the staff was so friendly and really went out of their way to make sure the stay was perfect! Excellent location and walking distance to all of the amazing shops and restaurants in Yountville."
- christinewF4411WX
September 25, 2021
Loved it!
"This was a great place to stay for our Napa trip! Great location! Walked to restaurants and tastings in Yountville, Room was good size and recently remodeled. Breakfast was a great start to each day! I would highly recommend staying here for your next Napa trip."
- Q8450WLdeborahm
September 23, 2021
Recommend it highly
"Wonderful facility Great rooms Comfortable beds Lovely grounds with pools and several fire pits Centrally located in a charming town Several outstanding restaurant options many walking distance. Great staff always eager to help and extremely friendly."
- Z-dude2021
September 20, 2021
Good location in Yountville
"Great location in Yountville walking distance to several restaurants and main drag downtown. Easy access parking and getting in and out of lodge. Very noisy at night due to proximity to the highway. Great pool are and outstanding continental breakfast."
- Lhodges290
September 18, 2021
Great place to stay. Centrally located in Napa
"Just a lovely place to stay. Very helpful and friendly staff. Pool area was great with fire pits and great layout. Rooms were excellent and continental breakfast was very good. Highly recommend as it is great property and is right in the heart of the wine country"
- jeffreybsegal
September 16, 2021
Reasons to Stay
Tucked among the vineyards, we're a short walk from downtown Yountville
1 | A coveted Yountville location & vineyard setting
All the extra touches of a four-star experience-without a resort fee.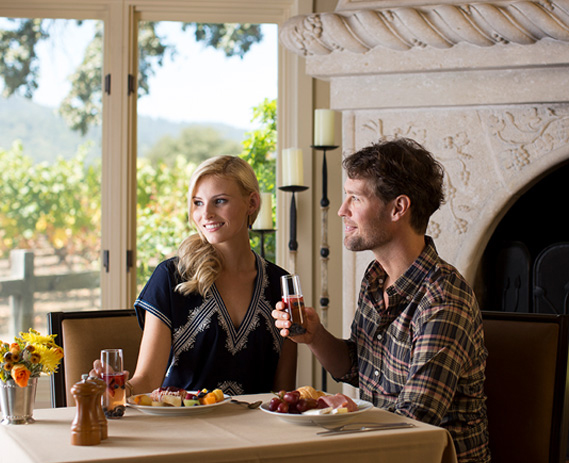 2 | All the extras, without the extra
Our well-connected concierge & lodge team serve up memorable experiences
3 | Customized experiences
Our guest rooms offer private verandas and thoughtful amenities
4 | Residential atmosphere & amenities
Locally owned, we offer an unpretentious, warm and inviting atmosphere
5 | Locally owned & operated
We pride ourselves on building lasting one-on-one relationships with our guests
6 | Guest connections
Learn More
Featured Special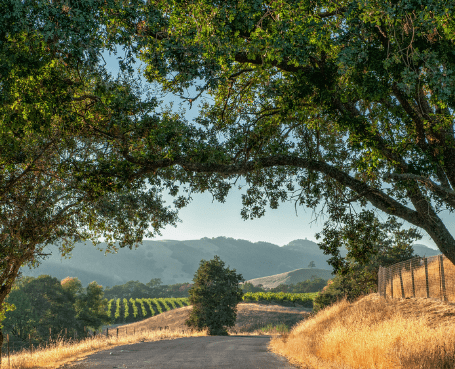 California Resident Offer
Plan your trip at least 30 days in advance and save.
**Blackout dates may apply
Learn More
our yountville favorites
Find the perfect place to plan a romantic dinner, go wine tasting, or pick up goodies and gifts. Our neighborhood map lets you in on our favorite places to drink, dine, and shop.
French Laundry -
5 min. walk
Hope and Grace Wines -
8 min. walk
Bouchon Bakery -
9 min. walk
V Marketplace -
10 min. walk
View Map
Sign Up for Specials
Napa Valley Lodge collects personal information from consumers. You can learn more about what personal information is collected and how it is used by viewing Napa Valley Lodge's privacy policy at: https://www.napavalleylodge.com/privacy-policy