A Family-Owned
Yountville
Original
Welcome to Napa Valley Lodge
With a coveted Yountville location and in the heart of Napa Valley, we welcome you to an idyllic wine country retreat with complimentary amenities and thoughtful service. Adjacent to renowned vineyards, the Lodge is just steps away from the wine country's finest restaurants and wine tasting rooms. Whether you come to discover Napa's next cult winery, experience the region's culinary excellence, or to just unwind by the pool, you will be well cared for at the Napa Valley Lodge. Known for customizing experiences, our well connected concierge team will be delighted to serve up intimate experiences that are off the beaten path.
All the Extras Without the Extra
Complimentary continental breakfast buffet
Complimentary parking & WiFi
Complimentary wine tasting Thursday & Friday
Coffee, tea & fresh cookies
Bikes, bocce ball, & firepits
Walking distance to wine tasting rooms & shopping
Our Happy Place
"The staff always makes us feel at home and special. Very relaxing !! Walking distance to everything from food to wine. Everyone is welcoming. it was our adult daughters first experience of the Napa Valley. They had heard our stories of the Napa Valley Lodge as well as the whole Yountville experience.They were blown away by how everyone is so accommodating, and trying to make our experience in this..."
- K4330YYdeanb
November 18, 2020
Napa stay
"We liked the stay. The only sad thing was breakfast. I wish we would have assumed there is no breakfast and just bought something for ourselves. But the first day we didn't know. And the second day we assumed that first day we didn't order well. On the third day we went to the bakery and just grabed coffee and tea at the stand. That was good."
- Nataliya D
November 18, 2020
Lovely and quiet rooms in central location
"The Napa Valley Lodge is located right at the end of Yountville, but it's a quick 10 - 15 minute walk to shops, restaurants, and other amenities. Although it's near the 29 highway, you don't notice the traffic, and the rooms seem very well insulated from any sound. The staff at Napa Valley Lodge really go above and beyond to make sure you have a nice stay - even though there are lots of new hotels..."
- cchristina531
November 15, 2020
Great 30th Birthday Trip
"Just a great experience in these pandemic times. We could have stayed at the higher cost hotels in Yountville - but the experience here was awesome and while still expensive - its a lot more affordable than the other high end hotels. I was really pleasantly surprised and would highly recommend this for quality, cleanliness, comfort and location. Guys if you are used to staying at a Four Seasons an..."
- abby1756
November 14, 2020
Great stay at Napa Valley Lodge
"My wife and I had a great stay at Napa Valley Lodge, room was great, location was great just a short walk for us to aloft where we had a hot air balloon ride planed for the morning. He also visited Castillo de amorosa which was about a 26 min drive. I would highly recommend this place to anyone we will be staying here again on our next Napa visit."
- aguiza302973
November 12, 2020
Reasons to Stay
Tucked among the vineyards, we're a short walk from downtown Yountville
1 | A coveted Yountville location & vineyard setting
All the extra touches of a four-star experience-without a resort fee.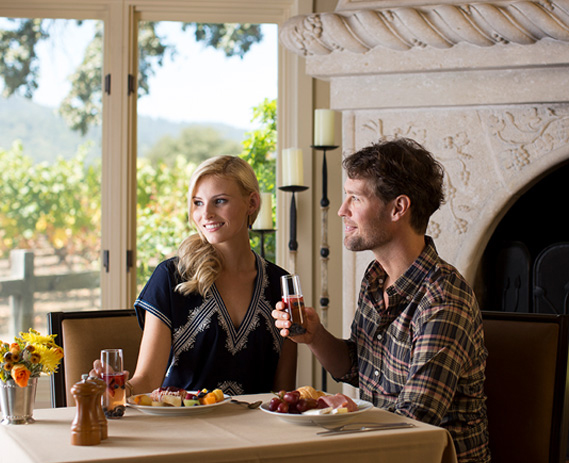 2 | All the extras, without the extra
Our well-connected concierge & lodge team serve up memorable experiences
3 | Customized experiences
Our guest rooms offer private verandas and thoughtful amenities
4 | Residential atmosphere & amenities
Locally owned, we offer an unpretentious, warm and inviting atmosphere
5 | Locally owned & operated
We pride ourselves on building lasting one-on-one relationships with our guests
6 | Guest connections
Learn More
Featured Special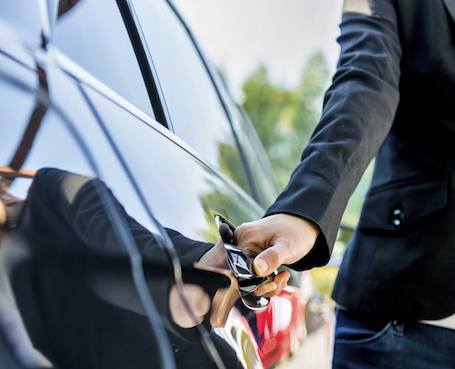 5 Hour Winery Tour Package
Whether you are a savvy collector or visiting the wine country for the first time, you will experience an insider's tour from a knowledgeable local guide, well-connected to the area's wine industry.
Learn More
our yountville favorites
Find the perfect place to plan a romantic dinner, go wine tasting, or pick up goodies and gifts. Our neighborhood map lets you in on our favorite places to drink, dine, and shop.
French Laundry -
5 min. walk
Hope and Grace Wines -
8 min. walk
Bouchon Bakery -
9 min. walk
V Marketplace -
10 min. walk
View Map
Sign Up for Specials
Napa Valley Lodge collects personal information from consumers. You can learn more about what personal information is collected and how it is used by viewing Napa Valley Lodge's privacy policy at: https://www.napavalleylodge.com/privacy-policy