Spa Treatments
Experience Spa Serenity in Napa Valley
At Napa Valley Lodge, our unique spa experience provides perfect solace and relaxation. Let us know what you prefer: a spa service (for individuals or couples) beside the pool area or in the serenity of your own guestroom. Our Yountville spa staff have designed a variety of treatments – from massages to facials to body treatments – using centuries-old healing techniques coupled with aromas and oils reminiscent of the Napa Valley.
To make reservation please call 1.800.239.9235 or email us at napavalleylodgespa@resource4spas.com
Specialty Massages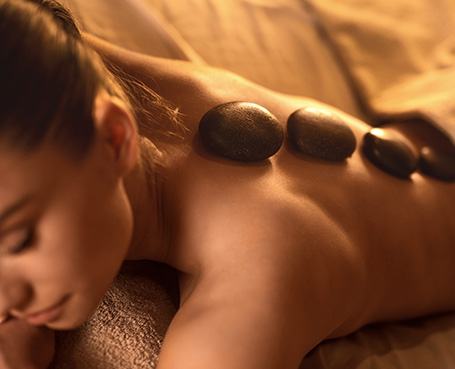 Total Rejuvenation
180 minutes - $405
Three hours of total bliss. This package includes a body buff, mini-facial, foot, hair and scalp treatment, and a massage with a sampling of warm stones. Local, organic grape seed based products have been chosen for this treatment.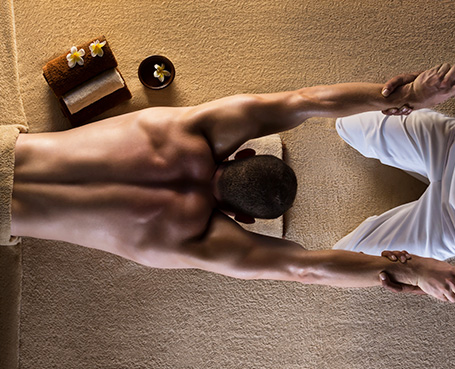 Table Thai Massage
90 minutes - $200
The healing techniques of this massage have been handed down for centuries from the temples in Thailand, and adapted to modern sensibilities by our Thai-trained therapists. The massage combines pressure points with stretching that leave you rejuvenated and refreshed. Advanced booking is advisable.
Hands And Warm Stone Infusion
90 minutes - $200
This treatment is a relaxing combination of hands-on massage intermingled with warm, smooth river stones that have been soaked in a eucalyptus based oil.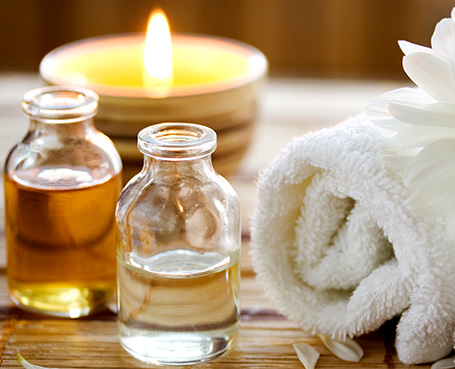 Yountville Soother
75 minutes - $165 | 90 minutes - $200 | 120 minutes - $265
A stress release blend of essential oils are used to ease the nervous system from accumulated stress. A calming dermal patch is applied to continue the process throughout the day and evening.
Replenisher
60 minutes - $135 | 75 minutes - $165 | 90 minutes - $200
Rosemary and peppermint essential oils are blended to help combat jet lag or tiredness from over-working. This rejuvenating massage is followed by a hydrating vitamin C drink.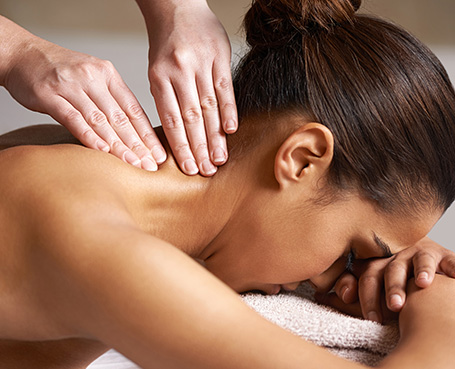 Deep Touch Bodywork
60 minutes - $145 | 75 minutes - $185 | 90 minutes - $210
This is a penetrating massage for those who like a deeper touch that targets specific tight spots.
Royal Treatment
90 minutes - $200 | 120 minutes - $265
Your whole body massage is enhanced with a scalp and hair treatment followed by a foot softening scrub and reflexology.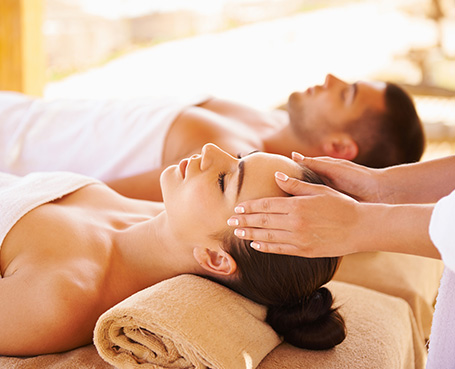 Side By Side
60 minutes - $130 per person | 75 minutes - $160 per person | 90 minutes - $195 per person
This couples massage lets you savor your time together and renew your connection in the privacy of your room or in our couple's Spa Treatment Room. A blend of oils and a vanilla green tea body butter are applied during the massage.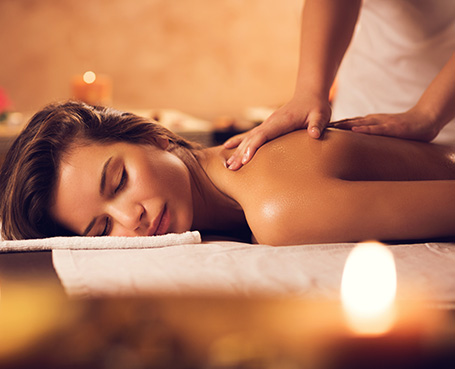 The Lodge Massage
60 minutes - $130 | 75 minutes - $160 | 90 minutes - $195 | 120 minutes - $260
This flowing, nurturing massage uses a signature blend of oils with aromas reminiscent of our beautiful Napa Valley. Your skin is nourished and your body and mind are rested and renewed. If preferred, unscented grape seed oil is also available.
Facials & Body Treatments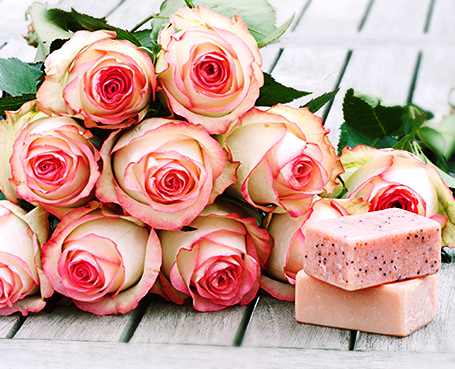 Rose Butter Renewal
90 minutes - $200 | 120 minutes - $265
This treatment for the entire body starts with an exfoliation of the skin, the pH is balanced with a lavender-rose toner and a rejuvenating massage with a grape seed base. Rose petal body butter adds deep hydration and concludes with a refreshing mini-facial.
Lavish Me Lavender
90 minutes - $200 | 120 minutes - $265
This cell-cleansing body mitt exfoliation stimulates lymph flow and prepares your skin for deep hydration. The treatment finishes with a lavender hydrosol application and a locally-made lavender body balm massage. A 30 minute mini-facial can be included in the 120 minute treatment.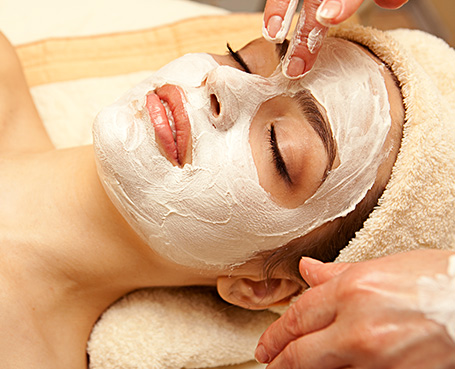 Fabulous Facial Massage
60 minutes - $135 | 90 minutes - $200 | 120 minutes - $265
Cleanse, exfoliate, tone, moisturize, nourish, and protect with antioxidant grape seed products. This facial is designed to protect your skin from free radical damage, giving you a radiant glow. Shoulder, neck, hand, and foot massage are included. The 90 and 120-minute sessions incorporate a full body massage.
Thank You