Spa Treatments
Experience Serenity in the Spa Room
At Napa Valley Lodge, our unique spa experience provides perfect solace and relaxation. Enjoy a spa service (for individuals or couples) beside the pool area. Our Yountville spa staff have designed a variety of treatments – from massages to facials to body treatments – using centuries-old healing techniques coupled with aromas and oils reminiscent of the Napa Valley.
Opening Hours
Spa services*: 8am - 8pm
Pool, hot tub, fitness room: 7am - 10pm
* Hours are subject to change
Treatments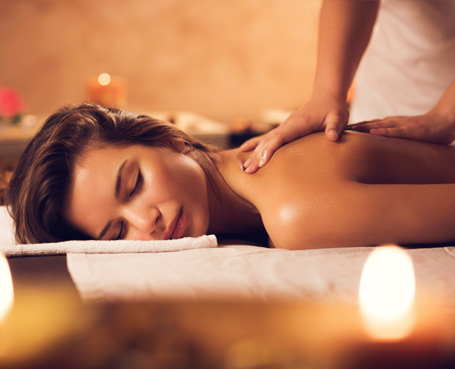 The Lodge Massage
60 MIN. - $160 | 90 MIN. - $230
This flowing, nurturing massage combined with a selection of wellness based essential oils satisfies your desired results leaving your body nourished and renewed.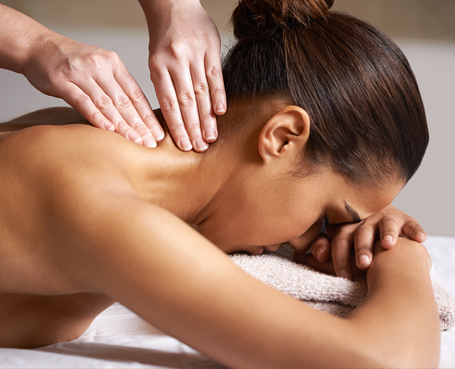 Deep Touch Bodywork
60 MIN. - $180 | 90 MIN. - $250
This is a penetrating massage for those who like a deeper touch that targets specific tight spots.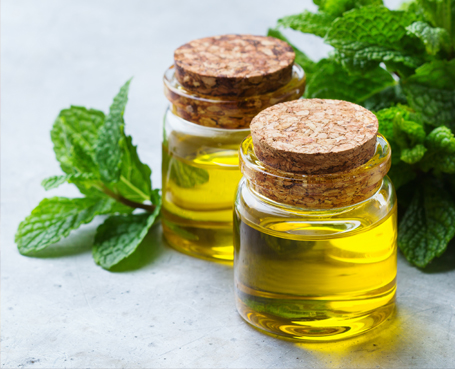 The Replenisher
60 MIN. - $160 | 90 MIN. - $230
Rosemary and peppermint essential oils are blended to help combat jet lag or tiredness. Special attention is given to revitalizing the legs and feet.
CBD Soother
60 MIN. - $180 | 90 MIN. - $250
Therapeutic massage session uses CBD oil to address inflammation in muscles and joints, offering temporary relief to chronic pain.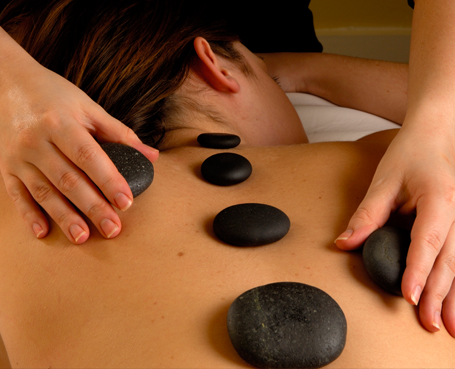 Warm Stone Infusion
90 MIN. - $260
This treatment is a relaxing combination of hands-on massage intermingled with the application of warm, smooth, river stones customized with a blend of aromatherapy oils.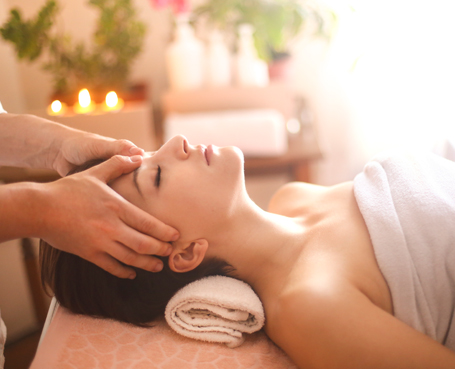 Mom-2-Be Massage
60 MIN. – $160
Special care and cushions are provided to our pregnant guests in their second or third trimester. We use an organic oil blend for moms-to-be, created to lift the spirits and to enhance the elasticity of skin during pregnancy.
Spa Packages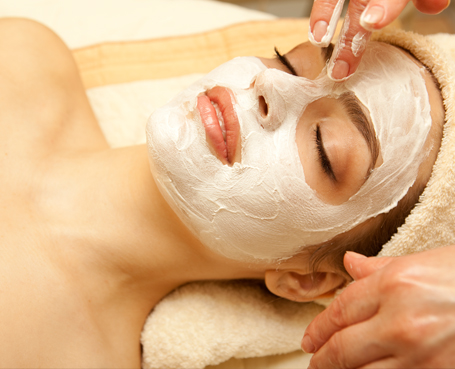 Fabulous Facial & Body Massage
90 MIN. – $250
Cleanse, exfoliate, tone, moisturize, nourish, and protect with antioxidant grape seed products that protect the skin from free radical damage, giving you a radiant glow. Full body massage.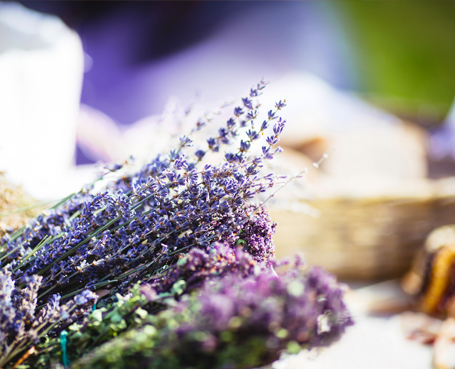 NVL's Lavender Indulgence
120 MIN. – $330
Body exfoliation will stimulate lymph flow and reveals a fresh glow. Local estate-grown lavender hydrosol and body balm from Matanzas Creek drenches the skin during the full body massage and facial treatment.
Rose Body Renewal
120 MIN. – $330
Your body and skin are renewed with this rose petal body butter hydration treatment that will delight the senses. Your session will include a full body massage, revitalizing foot scrub with reflexology, and a refreshing mini-facial.
Total Rejuvenation
150 MIN. - $400
Two and a half hours of total bliss! This package includes a mini-facial, foot and scalp treatment and a warm stone massage.
Spa Policies
Reservations
Please contact our Spa Reservations team at (707) 346-4076 or you may email us at book@spa-reservation.com to schedule spa services. Due to limited availability, we highly recommend that you schedule your treatments in advance of arrival. Please be advised that all prices are subject to change. 
Refund Commitment
All treatments cancelled 36 hours in advance will receive a full refund. Changes or cancellations within 36 hours will result in being charged the full value of our services with gratuities.
Clothing
We encourage you to wear your resort casual attire or robe and slippers from your guest room. You will be draped during your treatment and undergarments may be worn if preferred. Please remove and secure in your guestroom safe all jewelry before coming to the spa.
Ailments
Please alert us if you have any medical conditions or are under a physician's care. Conditions such as pregnancy, high blood pressure, and heart conditions are of special interest to our spa professionals. We will customize our services to fit your needs whenever possible.
Gratuity
A 20% gratuity is added to all spa services. Gratuities are not prorated to reflect discounted pricing. You are welcome to adjust the gratuity by simply talking to the front desk staff upon check out.
Eligibility
Spa guests must be at least 18 years of age, or must be accompanied by an adult.
Sign Up for Specials
Napa Valley Lodge collects personal information from consumers. You can learn more about what personal information is collected and how it is used by viewing Napa Valley Lodge's privacy policy at: https://www.napavalleylodge.com/privacy-policy