Spa Treatments
Experience Spa Serenity in Napa Valley
At Napa Valley Lodge, our unique spa experience provides perfect solace and relaxation. Let us know what you prefer: a spa service (for individuals or couples) beside the pool area or in the serenity of your own guestroom. Our Yountville spa staff have designed a variety of treatments – from massages to facials to body treatments – using centuries-old healing techniques coupled with aromas and oils reminiscent of the Napa Valley.
Our spa services are temporarily unavailable.
Specialty Massages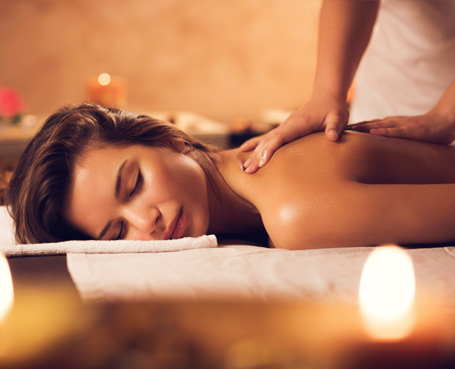 The Lodge Massage
60 MIN. - $150 | 75 MIN. - $188 | 90 MIN. - $225
This flowing, nurturing massage combined with a selection of wellness based essential oils satisfies your desired result. Your skin is nourished and your body is renewed. If preferred, unscented oil or lotion are also available.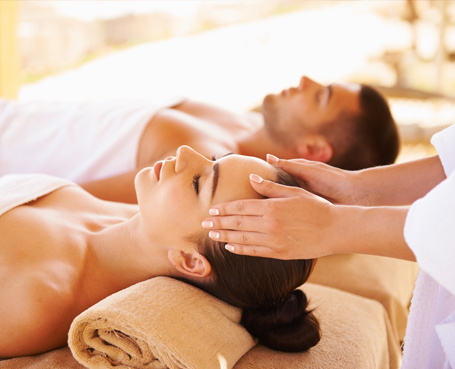 Side By Side
60 MIN. - $150 PP | 75 MIN. - $188 PP | 90 MIN. - $225 PP
A custom blend of sensual oils opens your heart to savor time together and renew your connection, enjoy in our Couple's Spa Room.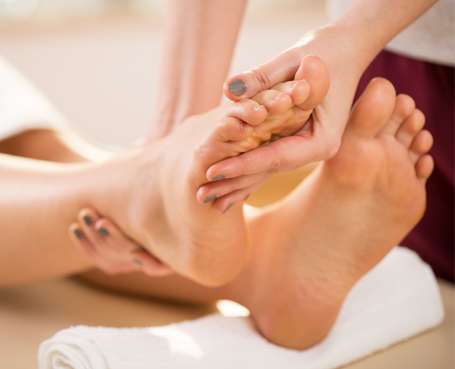 Royal Treatment
90 MIN. - $235 | 120 MIN. - $310
Your whole body massage is enhanced with an orange and lavender scalp and hair conditioning treatment, followed by a foot softening grape seed, rosemary mint scrub, and reflexology pressure points.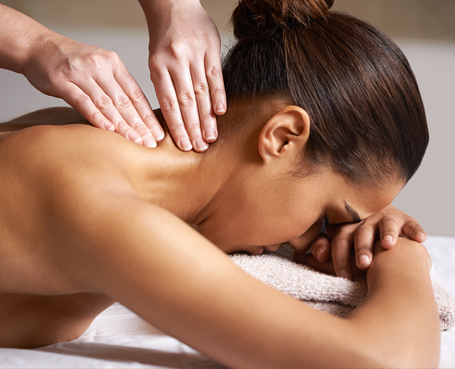 Deep Touch Bodywork
60 MIN. - $150 | 75 MIN. - $188 | 90 MIN. - $225
This is a penetrating massage for those who like a deeper touch that targets specific tight spots.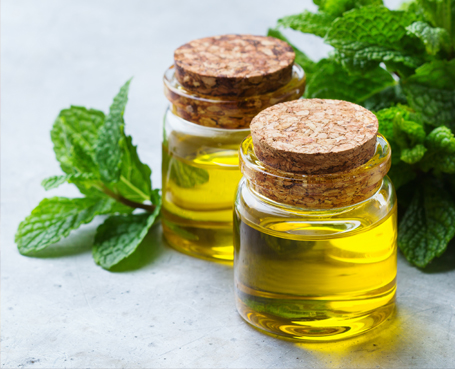 Replenisher
60 MIN. - $150 | 75 MIN. - $188 | 90 MIN. - $225
Rosemary and peppermint essential oils are blended to help combat jet lag or tiredness from over-working. This rejuvenating massage is followed with a hydrating beverage.
Yountville Soother
75 MIN. - $188 | 90 MIN. - $225
A stress soothing blend of essential oils are applied and a finishing elixir eases the nervous system from accumulated stress. A calming dermal patch is offered to continue the soothing effects of this massage for hours afterwards.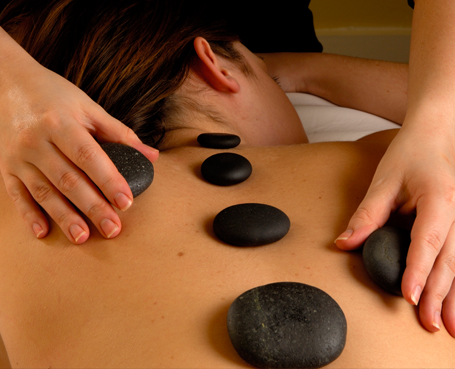 Hands And Warm Stone Infusion
90 MIN. - $235
This treatment is a relaxing combination of hands-on massage intermingled with the application of warm, smooth, river stones customized with a blend of aromatherapy oils of your choice.
Table Thai Massage
90 MIN. - $235
The healing techniques of this massage have been handed down for centuries from the temples in Thailand, and adapted to modern sensibilities by our Thai-trained therapists. The massage combines pressure points with stretching that leave you rejuvenated and refreshed. Advanced booking is advisable.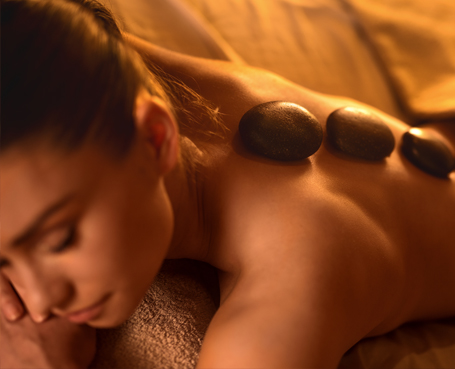 Total Rejuvenation
180 MIN. - $450
Three hours of total bliss! This package includes a body buff, mini-facial, foot, hair and scalp treatment and a massage with a sampling of warm stones, local organic grapeseed based products have been paired with this treatment.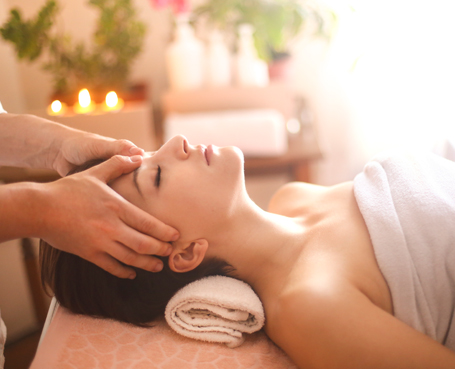 Mom-To-Be Massage
60 MIN. – $150
Special care and cushions are provided to our pregnant guests, we use an organic oil blend especially for moms-to-be, made to lift the spirits and help the elasticity of skin during pregnancy. If you have extra dry skin, please let our reservation team know and we can do a spot exfoliation to help that area.
Facials & Body Treatments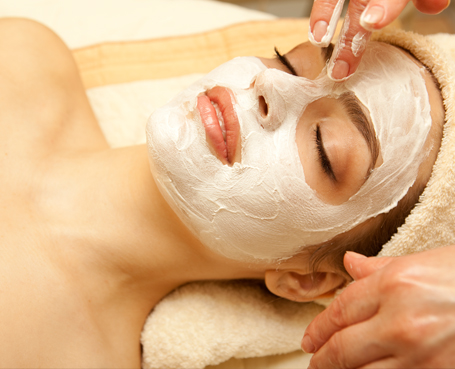 Fabulous Facial Massage
60 MIN. – $155 | 75 MIN. – $195 | 90 MIN. – $230
Cleanse, exfoliate, tone, moisturize, nourish, and protect with antioxidant grape seed products. This facial is designed to protect your skin from free radical damage, giving you a radiant glow. Shoulder, neck, hand, and foot massage are included. The 90 minute session incorporates a full body massage.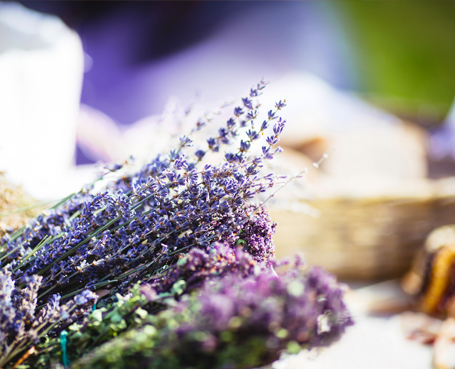 The Lodge's Lavender Indulgence
90 MIN. – $235 | 120 MIN. – $310
A mitt exfoliation stimulates lymph flow and reveals fresh skin for a deeper hydration. Local estate-grown lavender hydrosol and body balm from Matanzas Creek drenches the skin during the full body massage. A 30-minute facial is included in the 120-minute treatment.
Rose Body Renewal
90 MIN. – $235 | 120 MIN. – $310
Your body and skin are renewed starting with a body buff. A pH balancing lavender-rose toner helps prepare the skin for a rejuvenating massage. Rose petal body butter adds deep hydration and a refreshing mini-facial finishes the treatment.
Spa Policies
Reservations
To make a reservation, please call us at (888) 944-3545. Due to limited availability, we highly recommend that you schedule your treatments in advance. Please be advised that all prices are subject to change.
Cancellations
Please notify us 24 hours in advance of your first appointment to avoid being charged the full value of our services.
Clothing
We provide a robe during your visit. You will be draped during your treatment and undergarments may be worn if preferred. Please remove all jewelry before coming to the spa.
Ailments
Please alert us if you have any medical conditions or are under a physician's care. Conditions such as pregnancy, high blood pressure, allergies, and heart conditions are of special interest to our spa professionals. We will customize our services to fit your needs.
Gratuity
A 20% gratuity is added to all spa services. Gratuities are not prorated to reflect discounted pricing. You are welcome to adjust the gratuity by simply talking to the front desk staff upon check out.
Eligibility
Spa guests must be at least 18 years of age, must be accompanied by an adult, or can have a written consent from a guardian.
Sign Up for Specials
Napa Valley Lodge collects personal information from consumers. You can learn more about what personal information is collected and how it is used by viewing Napa Valley Lodge's privacy policy at: https://www.napavalleylodge.com/privacy-policy
Thank You