A Family-Owned
Yountville
Original
Welcome to Napa Valley Lodge
With a coveted Yountville location and in the heart of Napa Valley, we welcome you to an idyllic wine country retreat with complimentary amenities and thoughtful service. Adjacent to renowned vineyards, the Lodge is just steps away from the wine country's finest restaurants and wine tasting rooms. Whether you come to discover Napa's next cult winery, experience the region's culinary excellence, or to just unwind by the pool, you will be well cared for at the Napa Valley Lodge. Known for customizing experiences, our well connected concierge team will be delighted to serve up intimate experiences that are off the beaten path.
All the Extras Without the Extra
Complimentary continental breakfast buffet
Complimentary parking & WiFi
Complimentary wine tasting Thursday & Friday
Coffee, tea & fresh cookies
Bikes, bocce ball, & firepits
Walking distance to wine tasting rooms & shopping
Best Spot in Yountville!
"Best hotel in Yountville! This is my all time go to for a Hotel in Napa. They have super nice rooms! Rooms are deeply sanitized a couple day before your arrival and don't touch the room until you arrive. This is the perfect spot if you want to get away for 1-2 night and relax. It is super close to some shopping, spa, wineries, and best of all The French Laundry. This is the place to go for a cou..."
- BJGResort13
January 17, 2021
Napa Gem
"Friendly and helpful staff. Great location convenient for restaurants and walks. Excellent property well maintained rooms were clean and comfortable even came with Duraflame logs! Also for wineries a great start and finish location."
- 277lewis
December 12, 2020
Wonderful place
"Great location, easy check-in, exceptional rooms. My wife and I felt right at home. We had a beautiful view of a vineyard. Beds very comfortable, and room super clean. From our room we could walk into this amazing town. The hotel was across the street from R & D Kitchen and a very good coffee take out spot."
- Sunshine153618
November 30, 2020
Our Happy Place
"The staff always makes us feel at home and special. Very relaxing !! Walking distance to everything from food to wine. Everyone is welcoming. it was our adult daughters first experience of the Napa Valley. They had heard our stories of the Napa Valley Lodge as well as the whole Yountville experience.They were blown away by how everyone is so accommodating, and trying to make our experience in this..."
- K4330YYdeanb
November 18, 2020
Napa stay
"We liked the stay. The only sad thing was breakfast. I wish we would have assumed there is no breakfast and just bought something for ourselves. But the first day we didn't know. And the second day we assumed that first day we didn't order well. On the third day we went to the bakery and just grabed coffee and tea at the stand. That was good."
- Nataliya D
November 18, 2020
Reasons to Stay
Tucked among the vineyards, we're a short walk from downtown Yountville
1 | A coveted Yountville location & vineyard setting
All the extra touches of a four-star experience-without a resort fee.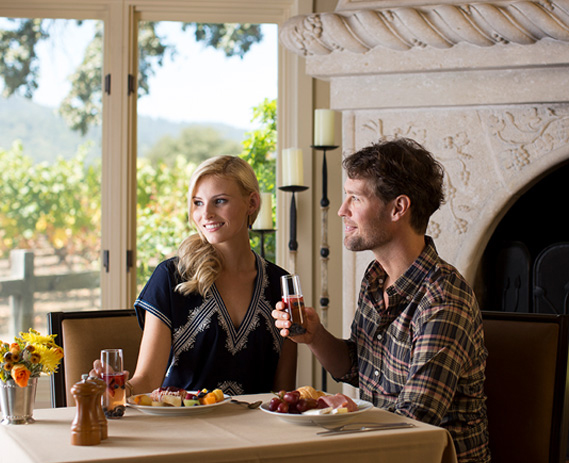 2 | All the extras, without the extra
Our well-connected concierge & lodge team serve up memorable experiences
3 | Customized experiences
Our guest rooms offer private verandas and thoughtful amenities
4 | Residential atmosphere & amenities
Locally owned, we offer an unpretentious, warm and inviting atmosphere
5 | Locally owned & operated
We pride ourselves on building lasting one-on-one relationships with our guests
6 | Guest connections
Learn More
Featured Special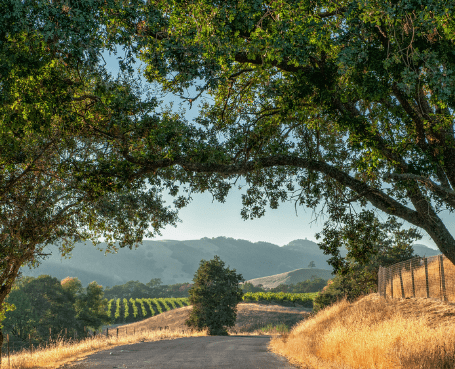 Book Early & Save
Plan your trip now for when you're ready for travel and enjoy savings up to 15% off. The further out, the greater the discount.
Learn More
our yountville favorites
Find the perfect place to plan a romantic dinner, go wine tasting, or pick up goodies and gifts. Our neighborhood map lets you in on our favorite places to drink, dine, and shop.
French Laundry -
5 min. walk
Hope and Grace Wines -
8 min. walk
Bouchon Bakery -
9 min. walk
V Marketplace -
10 min. walk
View Map
Sign Up for Specials
Napa Valley Lodge collects personal information from consumers. You can learn more about what personal information is collected and how it is used by viewing Napa Valley Lodge's privacy policy at: https://www.napavalleylodge.com/privacy-policy